Guitar pedals aren't discussed in the acoustic guitar world as much as they are in the electric world.
That's why I'm breaking down the must-have guitar pedals for acoustic players.
I've been reviewing guitars for almost a decade, and I've reviewed close to 1000 guitars.
In addition, I started reviewing gear and built my own online guitar lesson website called Tony's Acoustic Challenge.
In fact, I've used each pedal and pedal accessory in this review, both in gigs and in lessons. I cannot recommend these must-have guitar pedals any more highly.
Below I'm going to detail exactly why these guitar pedals are a valuable addition to your acoustic life.
Originally published on November 5, 2019, this post was republished on September 16, 2022.
Transform Your Guitar Playing in 10 Minutes a Day
Remember, the secret to a fulfilling guitar journey is consistency, not laborious practice.
Snag your FREE TAC Progress Tracker today and build the skills to learn songs faster in just 10 minutes a day!
DI Boxes
If you're at all interested in playing live, playing with a group, or recording, you need a DI box.
What's a DI Box?
A DI box (DI stands for Direct Inject) allows your guitar to be played out of speakers.
By transferring your guitar signal — which is an unbalanced, high-impedance signal — into a balanced, low-impedance signal, your guitar can play out of the mixing board commonly used for microphones.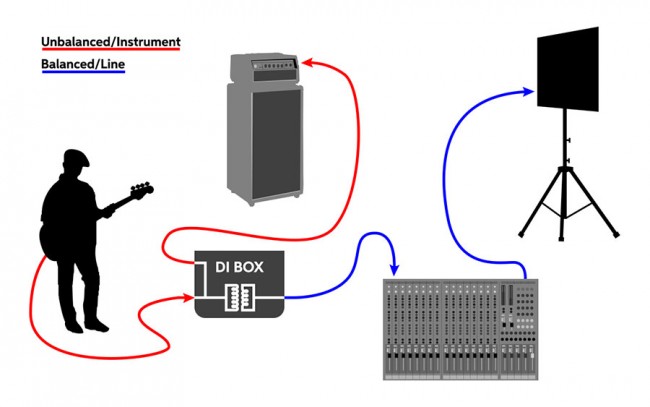 Why DI Boxes Are Must-Have Guitar Pedals
There are a variety of situations where having a DI box is crucial.
Recording – If you need to record, chances are you have to use a mixer. Using a DI box will convert the signal so the mixer can read your instrument.
Playing Live – If you play at a venue, one of the easiest, best ways to make yourself heard in the mix is to plug into a DI box. This will allow your sound to be heard on the PA system.
Rehearsals – If you're playing alongside electric instruments, you need a way to be heard. If you have a DI box, you can plug into a portable speaker.
Now that I've explained what a DI box is and why it's a must-have guitar pedal for acoustic guitarists, here are my picks for DI Boxes.
L.R. Baggs Align Series: Active DI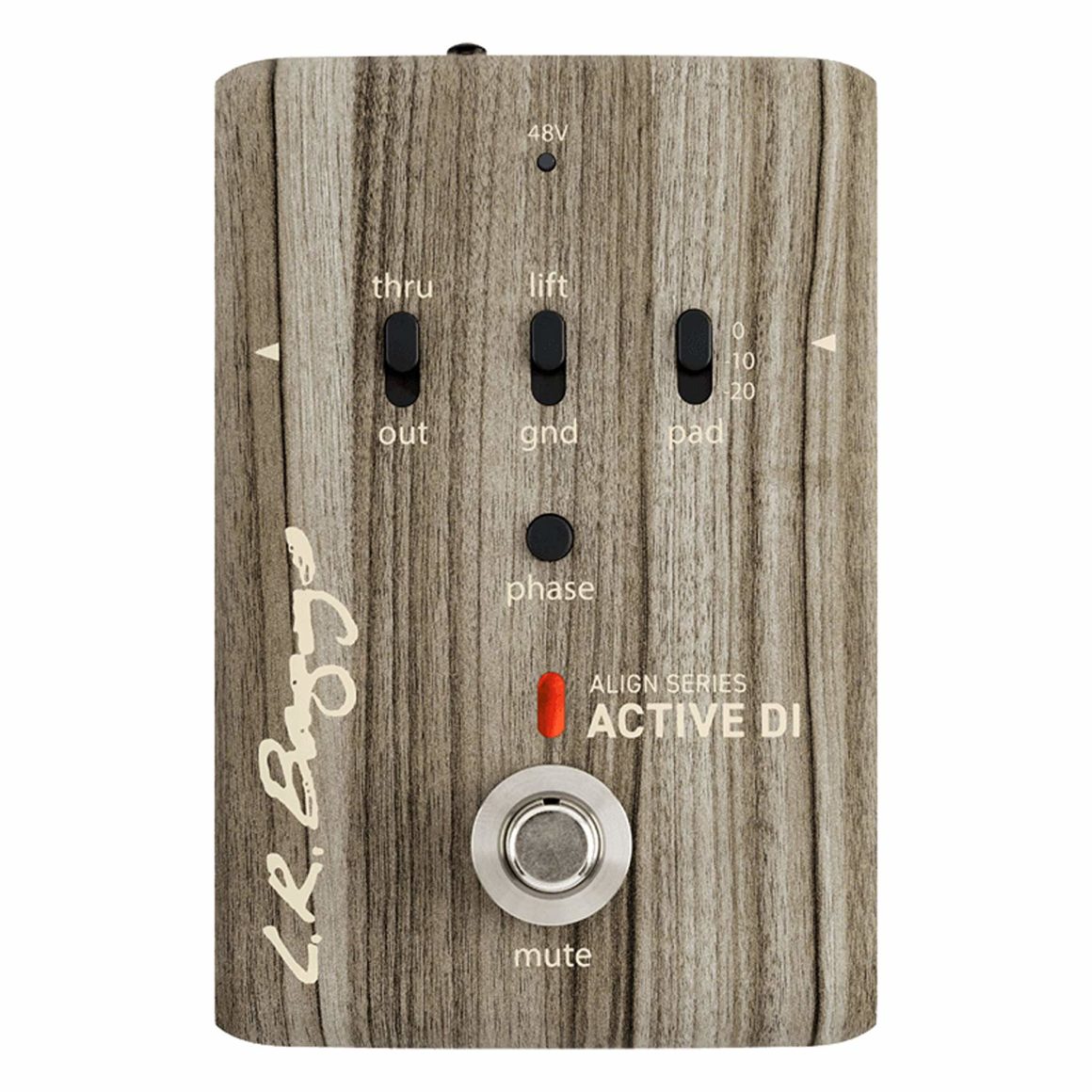 L.R. Baggs makes incredible acoustic guitar pedals, and the Align Series' Active DI is no exception.
The Active DI is super easy to use. The interface is clean, and you aren't overwhelmed with options.
Additionally, this must-have guitar pedal has…
phantom power
a ground lift (if you have buzzing issues)
an optional pad for a hot input
and, a phase switch for squelching feedback.
Another bonus of the L.R. Baggs Active DI is the mute button. Most DI boxes don't have a mute, which gives them less flexibility.
L.R. Baggs Venue DI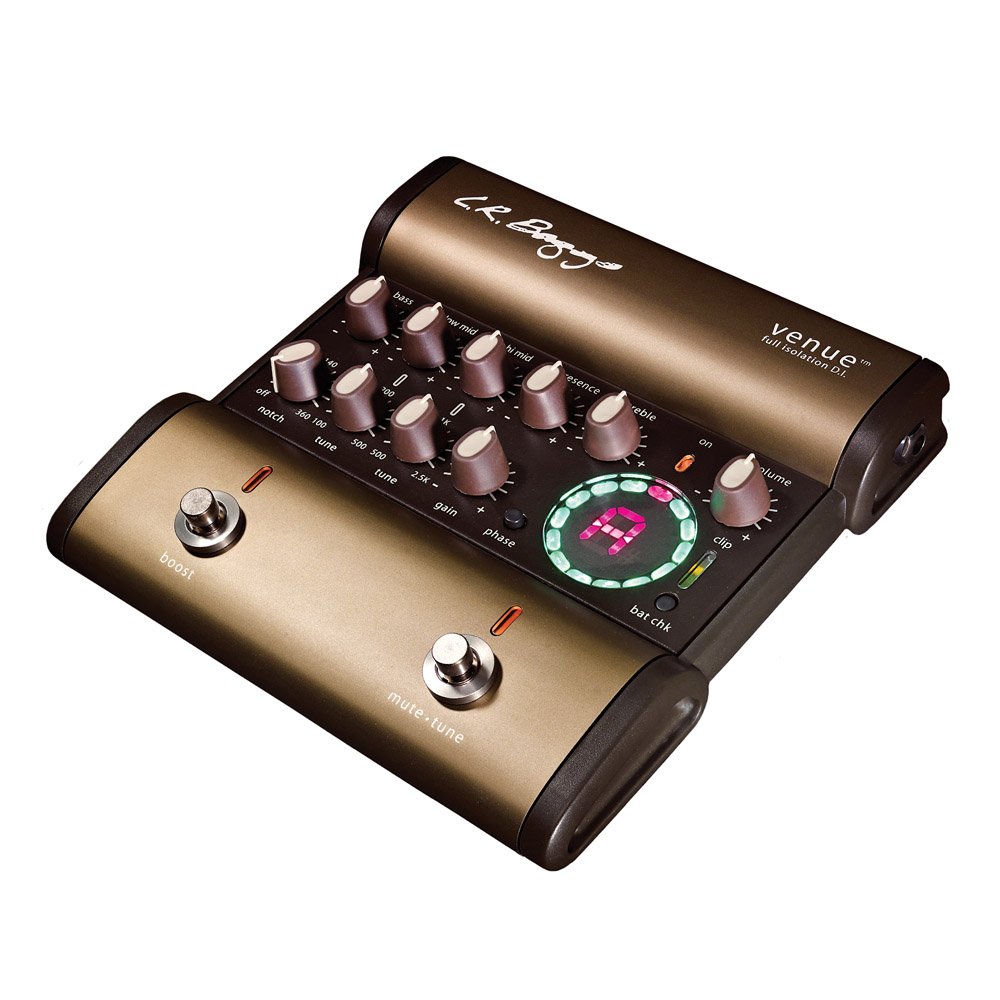 If you're looking for a more versatile and adaptable DI box, you need to check out the L.R. Baggs Venue DI.
While the Active DI excelled in simplicity, the L.R. Baggs Venue DI runs in the opposite direction.
If you want full sonic control over your guitar's output, then this Venue DI is a must-have guitar pedal.
4-band EQ
Gain control
Feedback notch filter
Phase switch
Boost switch
Onboard tuner
I have to say, the tuner is one of the best tuners I've seen built into a DI box.
In addition to the 4-band EQ, you can fine-tune the low-mids and high-mids, which gives insane control over your tone.
Best Chorus Pedal for Acoustic Guitar
Chorus pedals are an invaluable effect, and often the first effect, many guitarists will buy.
Used in moderation, a chorus pedal can add layers and depth to your guitar.
Think of a chorus pedal as a copy of your guitar's signal, multiplied and slightly changed, and then outputted.
Here are my recommendations for must-have chorus pedals for acoustic guitar players.
Boss: Waza Craft CE-2w Chorus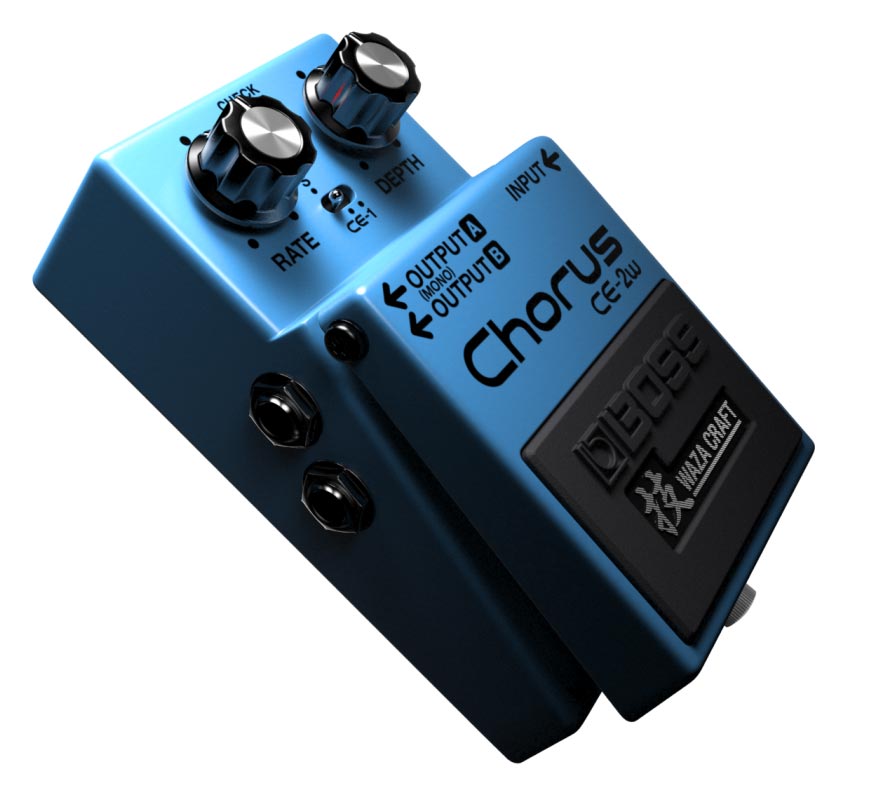 While Boss focuses primarily on pedals for electric guitars, their CE-2w chorus pedal is a must-have guitar pedal.
One of my favorite features of this guitar pedal is the combination of 2 previous pedals: the CE-2 and the CE-1.
The CE-2w has both the chorus and vibrato effects of its predecessors, allowing your 6-string to sound as full and lush as a 12-string.
I love experimenting with chorus, but be sure to use it in moderation. When it is used too heavily, it can sound…cheesy.
But, hey…you do you.
Reverb Pedals
When thinking about must-have guitar pedals, a reverb pedal is crucial for any acoustic guitarist looking to change their tone up.
Think of reverb as playing in a big concert hall: there's a slight echo to your instrument, but it fades and disappears naturally.
Here are my recommendations or must-have reverb pedals.
L.R. Baggs Reverb Pedal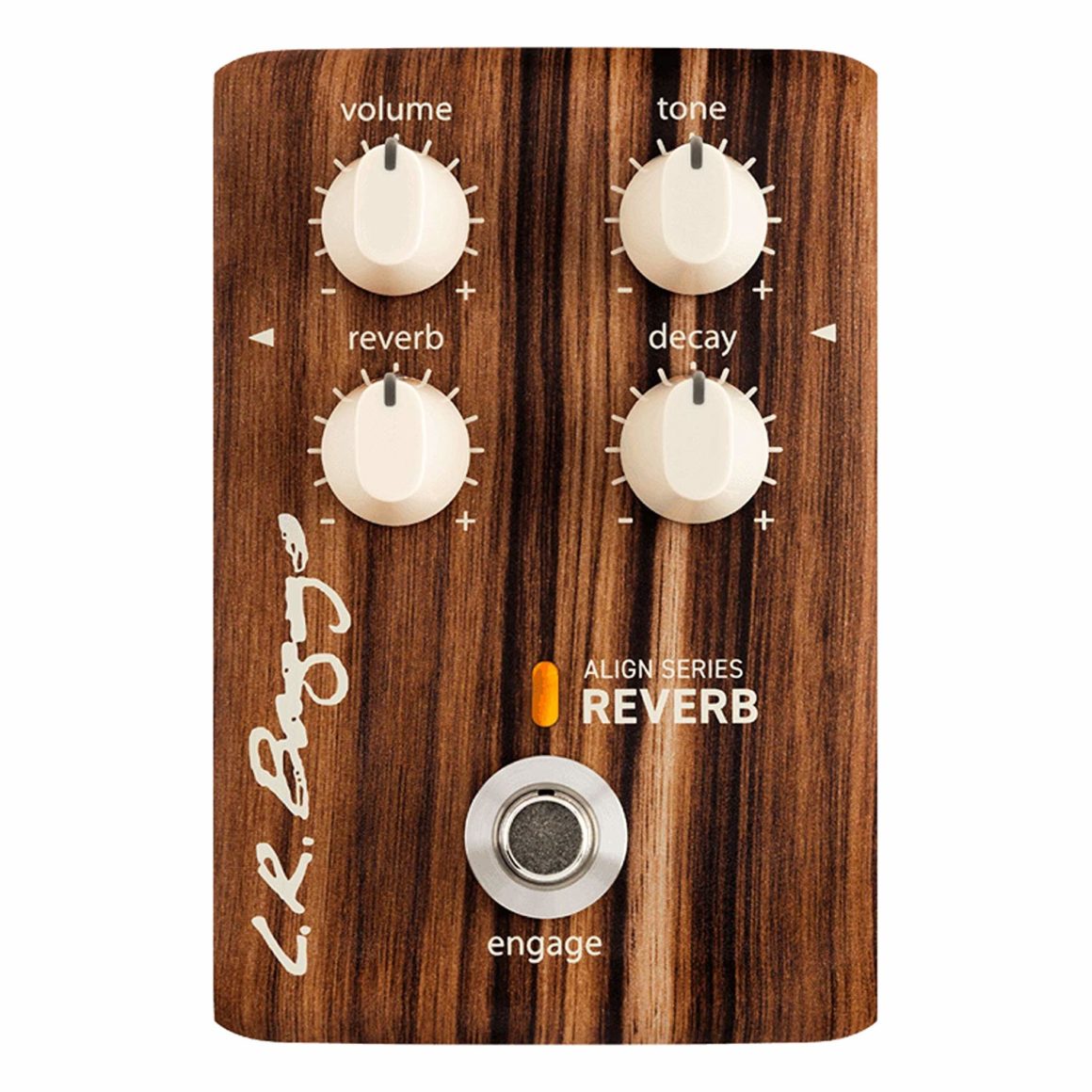 Do you recognize the design of this pedal?
That's because it comes from the Align Series that the Direct DI pedal comes from.
If you want to see more of this series, check out my full review and playthrough of every pedal in the L.R. Baggs Align Series.
That being said, this L.R Baggs Reverb pedal is hands-down the best acoustic guitar reverb pedal.
If you want a little extra roominess, a little extra depth, a little extra je ne sais quoi, then this is it.
If you want to, you can also get a little crazy with this reverb pedal, making washed out, delayed tones that expand into any space you want.
Earthquaker Devices: Avalanche Run
If you want to really plunge the sonic depths of what a reverb pedal can do, this is a must-have guitar pedal.
While I personally appreciate the L.R. Baggs pedal for its simplicity, the Avalanche Run is still a ton of fun.
With a tap switch and an expression jack for full control of the pedal, you can really do some heavy exploring on this pedal.
Guitar Pedal Accessories
Tonewood Amp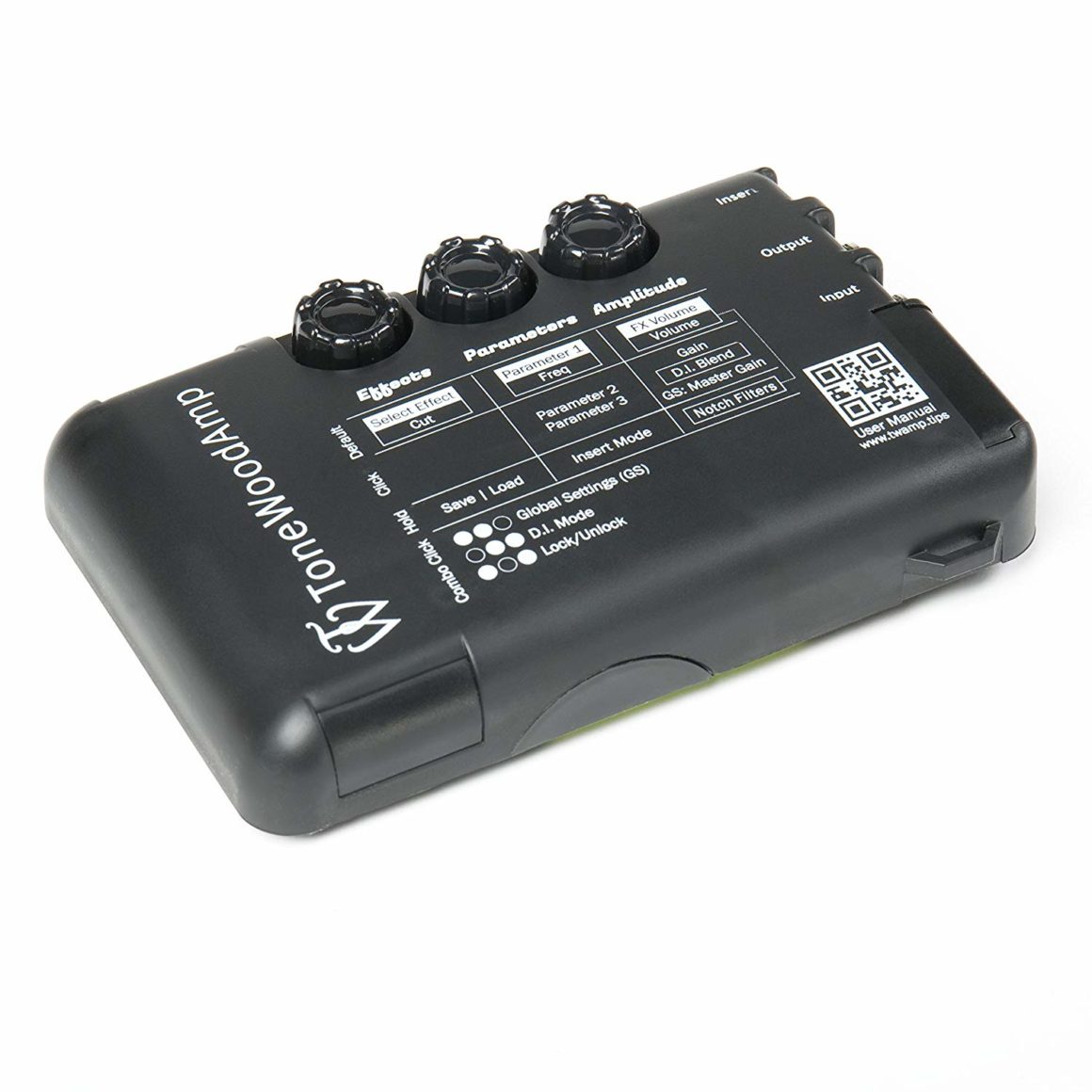 Recommended to me countless times, the Tonewood Amp is a truly magical guitar effect.
While it may not be a guitar pedal, it is certainly a must-have effect.
The wild thing about the Tonewood Amp is that you don't need to plug it into an amp.
Here's a quick demo and review of the Tonewood Amp…
You can play your guitar unplugged, attach the Tonewood Amp to the back of your guitar, and suddenly have access to a suite of effects like echo, reverb, delay, tremolo, and more.
While it's not a must-have guitar pedal, it's certainly a must-have guitar effect!
Pedaltrain Nano Pedalboard
If you've purchased any of these must-have guitar pedals, you're going to need Pedaltrain's Nano Pedalboard.
Sure, you can keep all your pedals on the ground in front of you, but it can be a hassle to keep track of them.
With Pedaltrain's Nano pedalboard, you can keep 3-4 pedals organized and secured in one place.
When you purchase from the link, your purchase will include a travel bag for your pedals…a definite must-have!
Final Thoughts
If you're looking for a fun way to learn guitar, maybe even to try out all of those fun new pedals, be sure to check out Tony's Acoustic Challenge.
Designed by guitar geeks, for guitar geeks, my online guitar program will guide you towards becoming the guitar player you want to be.
Want to take your practice to the next level? Then check out this FREE guitar class, where I show you the three secrets to accelerate your guitar learning in just 10 minutes a day.