My name is Tony Polecastro, and I'm an acoustic guitar geek.
And I LOVE the idea of learning guitar online.
But I was fed up with the overwhelming, "more is better" approach that takes the fun out of learning guitar…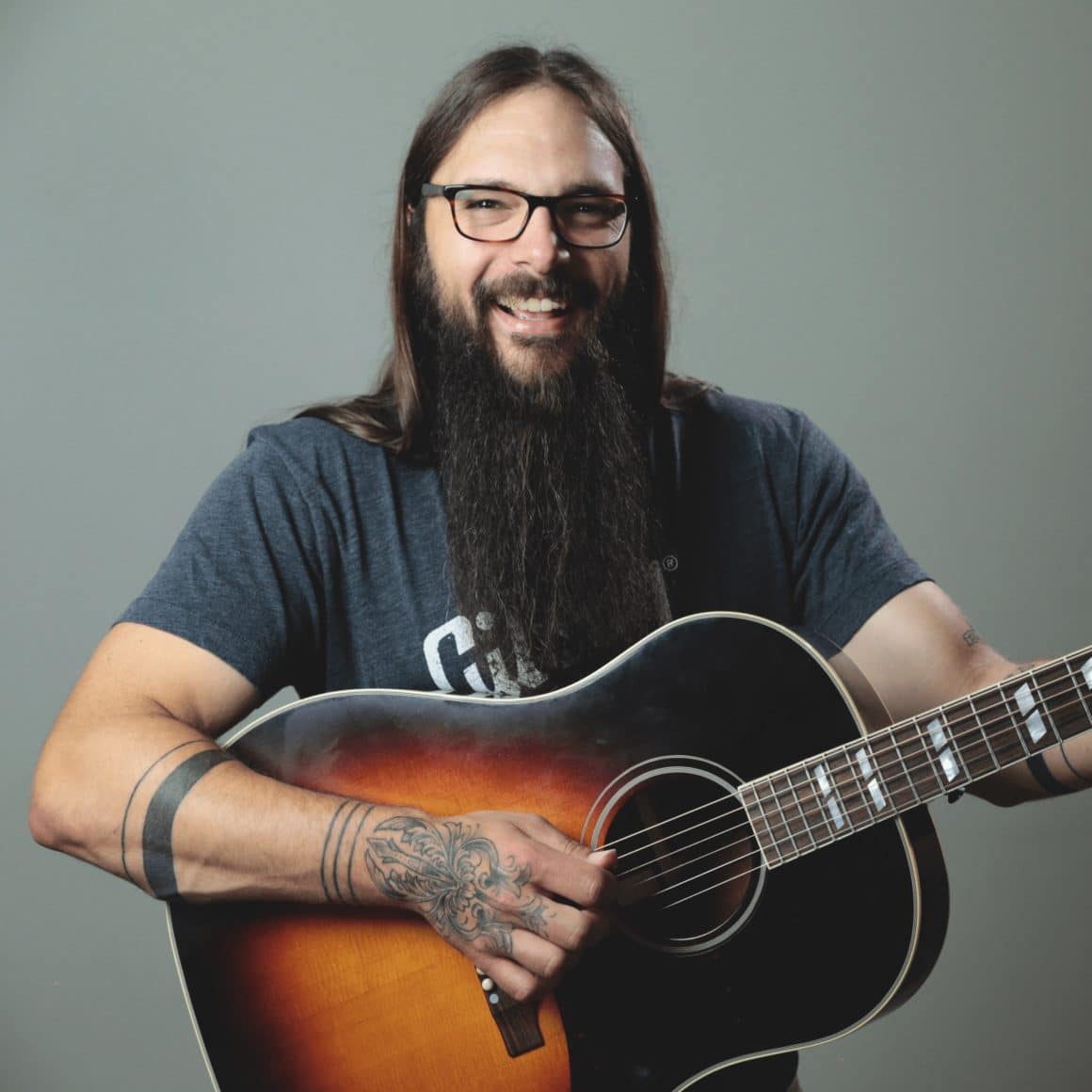 So I created a simple and focused online guitar learning platform that helps guitar players have way more fun with their guitar and get better in the process.
It's called Tony's Acoustic Challenge.
Keep reading to learn why we have a 4.9 rating from over 1819 reviews…
I first got the idea for Tony's Acoustic Challenge when I was teaching guitar one-on-one to over 60 students who would come to me for one lesson per week.
One day it hit me that they were all paying $1200 per year ($100 per month) for just one lesson per week.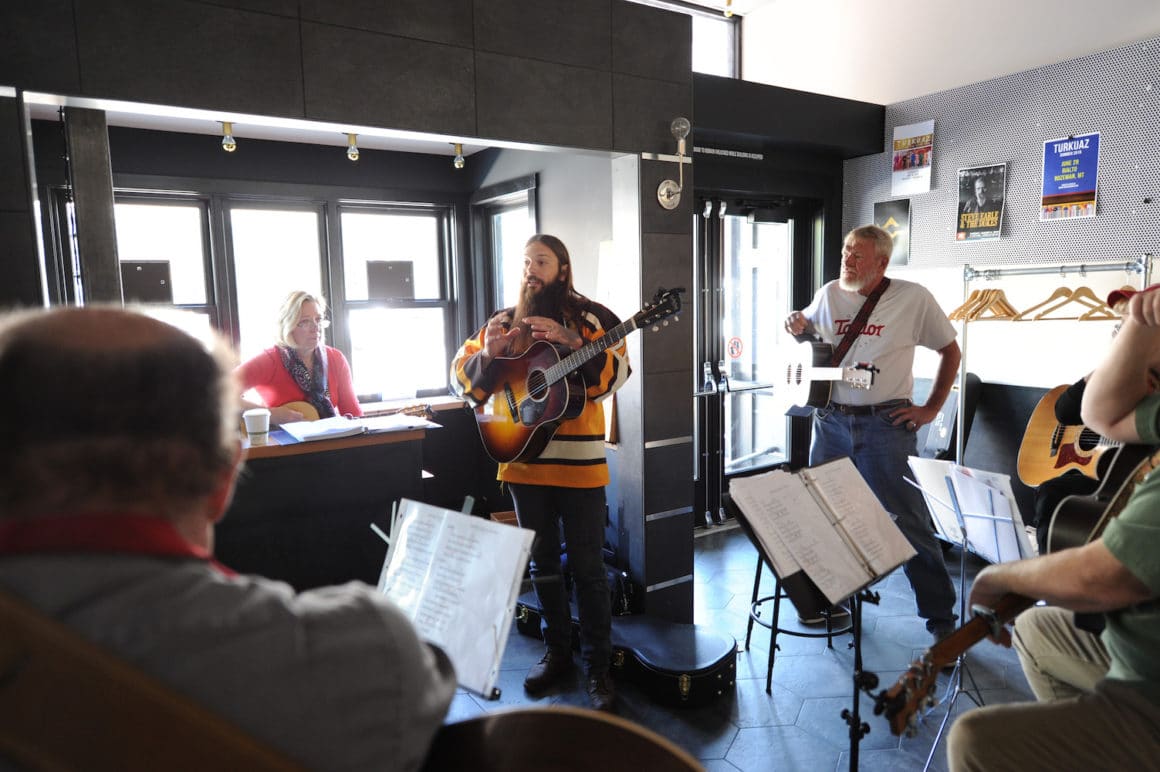 They had to get in their car and drive to me. Sometimes I'd have to reschedule because of gigs or sickness and it would throw a wrench in their already busy schedule.
It just didn't seem fair to my students and I knew I could help people so much more, but I just didn't know how (yet).
And because of the format, we really couldn't follow much of a structure.
Like all the other one-to-one teachers, we were limited to the classic "Hey! So, what do you want to learn today?"
It's a random and sporadic approach to learning guitar that doesn't lead to consistent and predictable progress.
I eventually created a simple and focused online guitar learning platform that helps guitar players have way more fun with their guitar and get better in the process.
It's called Tony's Acoustic Challenge.
But it took me years to create TAC because I assumed the solution already existed…
The perfect online guitar learning solution MUST already exist, right?
WRONG…
All I found were massive DVD sets and "A to Z" courses that would take an eternity to get through. Or, I found memberships that touted "Over 10,000 lessons from 1000's of instructors!"
As if more guitar lessons is somehow a good thing for super busy, overwhelmed people like you. And don't get me started on the bouncy ball approach or the video games!
Like anything, there are plenty of good guys out there…
Justin Sandercoe is our online guitar savior with endless good vibes. Marty Schwartz is the YouTube god of song lessons.
I salute any online guitar instructor who's out there to help guitar geeks stay inspired and improve.
But after searching high and low, there was absolutely nothing close to what I'd want to be a part of if I were in your shoes.
So I decided to design my own program from the ground up, and it started with my 3 non-negotiables…
Tony Polecastro's 3 Non-Negotiable Tenets of The Perfect Guitar Learning Community:
It has to be a 100% positive and supportive environment where beginners and long time players will feel safe, inspired, and supported. No guitar snobs.
It has to follow a "less is more" philosophy to learning guitar that doesn't overwhelm my students and make them feel guilty for not having time to consume it all.
It has to be fun. I don't want you to put off having fun until you master the guitar. Instead, I want you to focus on having fun every time you pick up your guitar.
So I built Tony's Acoustic Challenge to have zero overwhelm, optimal support, and maximum fun.
All you have to do is show up and play that days' super fun, 10-minute guitar challenge. 

And, it costs a tiny fraction of in-person lessons while providing (literally) 5 times the value.
Because it's online, students can get their 10 minutes of guitar playing in at any time of the day that works for them, 24/7.
Instead of photocopying tablature and notes at the end of an in-person lesson, my online students can bookmark and return to any lesson they want and rewind, fast forward, and pause.
It's totally on-demand based on what you need.
Instead of logging into an "information dump" style guitar lesson membership with infinite options, my students simply click "Start" on their member homepage to do that day's super fun guitar challenge.
No overwhelm, no decision paralysis. Just log in and play.
Because it features one 10-minute lesson per day that follows a carefully designed practice framework, my students get five times the value that they would from an in-person lesson once per week.
Fast forward a few years…
Now, we have a thriving community of acoustic guitar enthusiasts from around the world who log in for a daily, 10-minute guitar "challenge" that rotates between the five essential areas of improvement:
Technique
Riffs
Soloing
Rhythm
Chord transitions
In addition, we've taken the non-profit organization Guitars for Vets under our community's collective wing and become their largest donor raising more than $31k last year and $42k this year!
And now…
Word is getting out that Tony's Acoustic Challenge is the best place to learn to play guitar in a positive and truly heart-centered, fulfilling way.
I get emails almost daily from big industry brands like Taylor Guitars and the Fretboard Journal about how they can be a part of what we're doing to unite guitar geeks.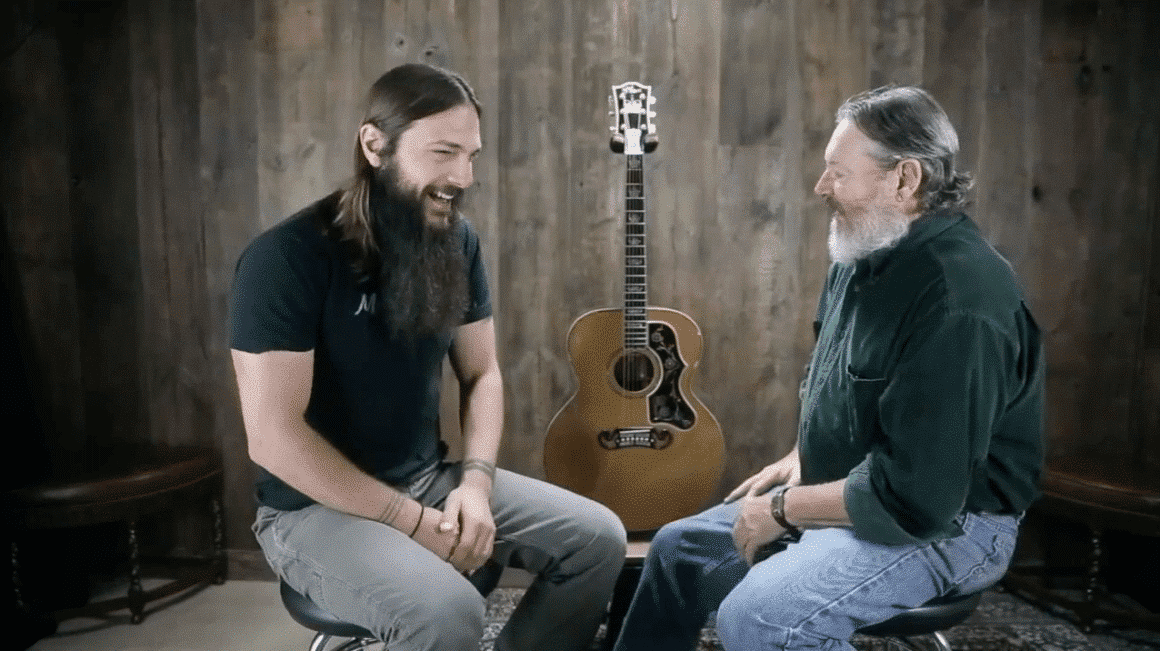 And I've now interviewed the industry's biggest names like Tommy Emmanuel, Taylor Guitars CEO Bob Taylor, Chris Martin from Martin Guitars, Paul Reed Smith and so many others I've lost count.
And it's all made me realize that…
This isn't just about learning guitar. It's much bigger than that.
We're here to make an impact on people's lives whether they're students who come through the Guitar for Vets program or whether we're helping YOU transition into your new identity of being a guitar player after decades of feeling like you're only living your life for your job.
You have to experience Tony's Acoustic Challenge to understand.
We keep things super simple to prevent overwhelm or feeling behind. This community works so well because we have zero tolerance for negativity or judgment.
And everything we do revolves around helping you be inspired to pick up your guitar and have FUN, day after day and month after month.
Come find out why over 36,534 acoustic guitar enthusiasts have improved their lives and their guitar playing by becoming a member of Tony's Acoustic Challenge.